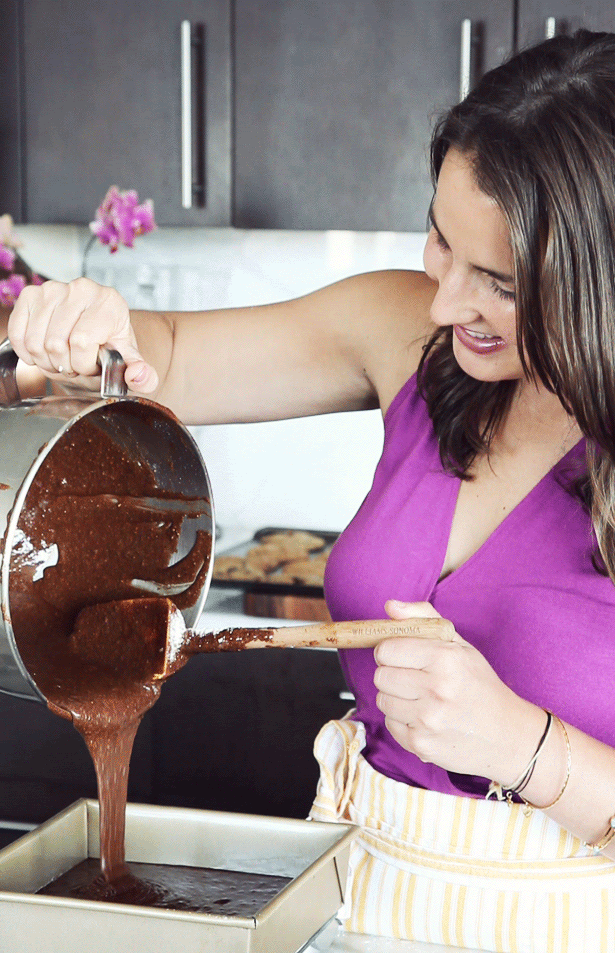 Wishing you all a lovely weekend! If you're a chocolate lover like me and in the mood for sweets, let's indulge in some fine stuff:
Chocolate Love No 1:
This week I enjoyed the amazing cinemagraphs from Jamie Beck (see photo above). For those newbies like me, make sure to check out her inspiring blog From Me To You, where you find lots of her cinemagraphs along her posts. A nice collection of her animated photographs is to be seen here. Delicious eye candy, isn't it?!
Chocolate Love No 2:
One of my favorite Chocolate Recipes is Katherine Hepburn's Chocolate Cake. I always make it with only one egg and no nuts, but that's up to you. It's very easy to prepare and I get lots of happy feedback from friends and colleagues whenever I make it. You can even fill the batter in muffin forms, just reduce the baking time a little.
Chocolate Love No 3:
Enjoy your weekend my friends and Thank You for your sweet company this week!
Einen wunderbaren Samstag wünsche ich euch und diesmal vor allem einen süßen! Denn heute gibt es für alle Schokoholics unter euch eine kleine feine Pralinenauswahl fürs Wochenende.
Schokoliebe Nr. 1
Diese Woche naschte ich ganz kalorienfrei an den außergewöhnlichen "Cinemagraphs" (Foto oben) der New Yorker Fotografin Jamie Beck in ihrem Blog
From Me To You
. Eine kleine Übersicht ihrer Arbeiten gibt es auch
hier
zu bewundern. Die animierten Fotos strahlen einen ganz eigenen Charme aus, findet ihr nicht?
Schokoliebe Nr. 2
Eines meiner Lieblings-Schokorezepte ist
Katherine Hepburns Schokoladenkuchen
. Er ist schnell gemacht und schmeckt himmlisch leicht und saftig. Ich mache ihn oft nur mit einem Ei und ohne die Nüsse. Den Teig kann man auch in Muffinförmchen füllen; dann einfach etwas kürzer im Ofen lassen. Bon Appetit!
Schokoliebe Nr. 3
Wer dieses Wochenende eingeladen ist und noch ein Gastgeschenk sucht, dem ist jetzt geholfen. Süße Banderolen für selbstgemachten Schokoladen gibt es
hier
und
hier
zum Ausdrucken.
Genießt euer Wochenende und Danke, dass ihr diese Woche auf Casa & Co vorbeigeschaut habt'!